Will Kwan, MD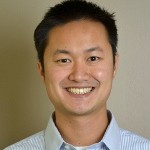 Residency Class of 2018
I was born and raised in New Mexico to immigrant parents exploring the mesas that surrounded the area.
Not knowing I wanted to become a doctor until after graduation, I reviewed computer code and taught at a local university. My medical interests include improving patient centered care and creating better technology to enhance and better the daily life of the clinician caring for the family medicine patient.
When not practicing medicine, I have an interest in outdoor activities including running as well as fiddling with computers outside of work.
Post residency, I am returning back home to New Mexico to practice family medicine.