Tye Powers, MD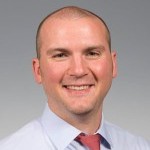 Residency Class of 2015
I was born in sunny Santa Barbara CA, but soon moved to my true home of Washington state at the age of one. I grew up in Edmonds WA, and earned a BS in Geology and a minor in Mathematics from the University of Washington. Following graduation I spent four years in the field of environmental education, restoration, community outreach and trail work with EarthCorps and Mountains to Sound Greenway. You can see much of my handiwork as you hike local trails including those on Mt. Si, Rattlesnake ridge, Tiger and Cougar Mountain. It was during this time of bringing health and happiness through nature to the public that my first thought of medicine arose, and that path has brought me here today: still providing community service but with a slightly different focus.
I have spent the last four years attending Eastern Virginia Medical School in Norfolk, Virginia and am happy to have the opportunity to come back home and provide health care to the people of the region I love. I look forward to providing full spectrum care to patients that includes support for their physical health, as well as emotional, social, and environmental factors. To continue my desire to serve my community, my practice will be with a community health center in the Seattle area.
Outside of work I like to hike, bicycle, and generally enjoy our beautiful northwest landscape with my lovely wife, Rachel and our daughter.