Ty Jones, MD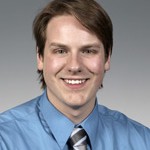 Residency Class of 2013
I grew up in Covington (back when it was unincorporated King County) as the son of a second generation Boeing family. I completed my undergraduate degree at the University of Puget Sound in Tacoma, focusing on music and science, then studied medicine in both a pre- and post-Katrina New Orleans at Tulane University. I attained my MD in 2008 and joined the housestaff at the BIDMC-Harvard pathology residency in Boston to explore my interests in forensics, diagnostics, oncology, and teaching. Through my experiences with advanced and fatal disease, I have developed a profound interest in and respect for preventative medicine and comprehensive care; I also missed the excitement and reward of working closely with patients.
Thus, I joined the residency at Valley Family Medicine with the desire to empower my patients to live the healthiest, happiest, and most functional lives that they can. I could not have been happier to return to King County and serve what I will always consider my home community.
Post residency, I stayed Valley, where I practiced in one of the Urgent Care clinics, and then subsequently completed a Sports Medicine Fellowship in Nevada.
I have returned to the Renton area where I will have my family medicine/sports medicine practice, including teaching with Valley Family Medicine Residency.
In my free time, I enjoy triathlon training, composing and playing music, nights at the movies or Safeco field, and the open road. I continue to use my lab skills to homebrew beer with my dad.