Tory Olsen, MD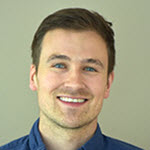 Residency Class of 2020
I was born and raised in the town of Sequim, and have always enjoyed spending time outdoors in the Pacific Northwest. I moved to Morocco after college to volunteer with the Peace Corps for two years. While there, I worked primarily in youth development, but also was involved with various health projects. I began to see how a career in medicine could positively impact both communities and individuals.
When I came back to the States, I started medical school at the University of Washington, with a goal of going into primary care. During the last few years, I have been involved with a student group that provides HIV testing, and a student-run clinic for Latino patients. I have been drawn toward family medicine because it spans a broad spectrum of medical topics, and also allows doctors and patients to establish long-term relationships.
A few of my interests within family medicine include public health, global health, and LGBTQ healthcare. In my spare time, I enjoy kayaking and biking, cooking (especially Moroccan tagines), and photography. I love being a part of Valley Family Medicine!