Tina Neogi, MD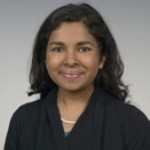 Residency Class of 2011
I am a Northwesterner, born and raised. After enjoying youth and college years in Seattle, I eventually made my way to Georgetown for medical school before residency training at Valley Family Medicine. In between, I taught through the JET program, traveled, volunteered, and explored different places.
In medicine, I am particularly interested in immigrant, international, and complementary medicine. I also enjoy maternal-child health and Adolescent Medicine.
Following graduation from VFM, I was a National Research Service Award (NRSA) fellow at the University of Washington. I now practice in the Greater Seattle area.
Outside of medicine, I enjoy traveling, cycling, skiing, and yoga. Also, I appreciate finding great eats and good music.