Theresa Swank (formerly Wertin), MD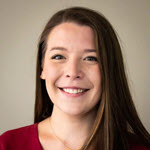 Pronouns: She/her
Hometown: Kansas City, MO
Medical School: Saint Louis University
I grew up in the Kansas City area and moved to St. Louis, Missouri to complete my undergrad degree in Spanish at Saint Louis University. I remained there for medical school, where I volunteered as an interpreter at a local clinic and worked as a caregiver in my free time. I chose Family Medicine as my specialty because of the opportunity to see patients of all ages and to develop long lasting relationships. The emphasis on both treating illness and maintaining wellness is important to me. I chose Valley Family Medicine after meeting the amazing residents, faculty, and staff. I was especially excited about the Clinic First model and establish continuity with my patients during residency, which has been a rewarding experience for both myself and my patients. Not only have I found excellent training in primary care, inpatient medicine, and obstetrics, but I've developed incredible connections with my clinic patients and lifelong friendships with my colleagues. After spending my entire life in the Midwest, I am so happy to live in the beautiful Pacific Northwest!
Outside of medicine, you can find me cooking, trying out a local restaurant, tending to my house plants and garden, or exploring a new hiking trail with my wonderful partner Kristian and our two fluffy dogs.
After graduation, I went on to join Swedish Magnolia, where I will continue to provide excellent primary care.