Theresa Mangahas (Fitzgerald), MD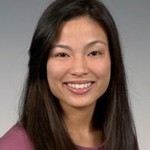 Residency Class of 2012
I grew up in a military family, so I lived in various states before settling down in Redmond, WA. I went on to earn my BS in Biochemistry at Seattle University. Following graduation, I decided it would be a good idea to take a year "off" doing diabetes research at Pacific Northwest Research Institute. After getting my hands wet in research, I completed medical school at the University of Washington. Since I love the Northwest so much, I decided to stay in the area for residency and am excited to have done my training at Valley.
I've remained in the Seattle area, to practice family medicine and to be near my family. My passions are preventative medicine, OB, sports medicine, and advocating for universal healthcare. I would like to spend some time doing international medical missions.
In my spare time I enjoy spending time with my new husband and son, fixing up my new house, running, playing the violin, and trying new foods.