Tess Lang, MD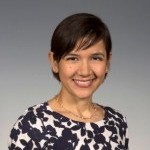 Residency Class of 2017
I was born in Texas, raised in a Peruvian/German household, and grew up in Lake Forest Park, Washington. Always fascinated by the mind and human behavior, I earned my undergraduate degree in Neurobiology from the University of Washington, and I gravitated toward research and public health. After graduating, I spent a year at the National Institutes of Health Academy in Washington, DC, to learn about health disparities that exist domestically and I decided to pursue medicine.
The San Francisco culture and evidenced based approach to holistic care and healing drew me to UCSF where I earned my medical degree. There, I discovered my unwavering love for Family Medicine and passion for empowering my patients to meet their own health goals in the context of their values and life circumstance. The comprehensiveness, variety, and continuity of care is energizing. Following medical school, I studied food security and collaborated with other medical providers on efforts to creatively find ways to improve medical professionalism at the personal, professional, and health systems level.
Outside of the hospital or clinic, I like to cook with my husband and friends, visit farmer's markets, and experiment with spices and vegetarian cuisine. I enjoy staying active whether it is tennis, rock climbing, swing dancing, yoga, or trail running, and I love music, books, writing, and traveling to learn about different cultures. I am thrilled to be back in the Evergreen state and the vibrant Puget Sound for residency at Valley.