Teresa Wallace, M.D.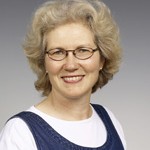 Family Medicine
Teresa received a Bachelor of Science degree in biochemistry in 1974 from the University of Washington. She graduated from New York Medical College in 1986 and is a 1989 graduate of Valley Family Medicine. Prior to joining the family medicine residency, Teresa worked as a physician in the Valley Medical Center clinic network from 1989-1992 and in the emergency department from 1989-1995. She became a faculty member in 1992, and has been involved in the Washington State Diabetes Coalition to develop a protocol for the active management of diabetic patients in the clinic network and leads the Valley Medical Center Domestic Violence Task Force.
Teresa's professional interests include women's health care, violence prevention, and international health care. She has also established Travel Medicine and Refugee Clinics at the residency program. Her personal interests include traveling the world, boating, and spending time with family and friends.