Telly Russell, MD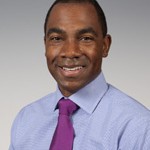 Residency Class of 2014
I grew up in Mobile, Alabama as only child. From there I went on to attend Vassar College where I received my degree in Biology with a concentration in molecular biology. Following my undergraduate education, I returned to Mobile where I worked in basic science research at the University of South Alabama College of Medicine. It was during this time that I was able to reconfirm my deep interest in medicine as I took care of my mother for two years as she recovered from a stroke and two ruptured gastric ulcers. I saw firsthand the need for patient advocacy and took on that mantle for my mother.
My medical career began at Georgetown University medical school, followed by residency at Valley Family Medicine. Having graduated, I am now practicing urgent care medicine with Valley.
In my free time, I enjoy nothing more than anything spending time with my most precious gems, my adorable girls: Ava and Maya. That time consists of everything from hiking, dancing, and "Hop on Pop." I also enjoy traveling, music, reading, and a great love story. I know I'm a big sap.