Taralee Adams, DO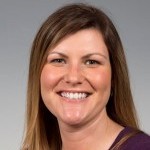 Residency Class of 2015
I was born and raised in the San Francisco Bay Area and attended medical school at Touro University, in California. Prior to beginning medical school I enjoyed a wonderful year in public health research at Emory University, Rollins School of Public Health where my vision for a future as a family practice physician blossomed. I love to help my patients take leadership in their own care and partner with them in making decisions for their health. I learn best by working with a multitude of patients from many different backgrounds. Valley Family Medicine has been the perfect fit for me and I'm so happy to have been a resident in this program.
Although I'm not a native to the Northwest, I feel right at home after living here for several years. I love the rain (no kidding), diversity, pace of life and all of the wonderful outdoor and indoor means of entertainment. I decided to stay in the area and will be practicing in Seattle.
Outside of medicine, I like to bake and I'm best know for my homemade macaroni and cheese. In my free time I also enjoy collecting coins, writing, planning parties and spending time with my family.