Tanya Rizzo, M.D.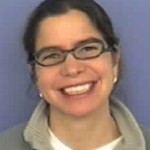 Internal Medicine Pediatrics
Tanya (she/her) completed her bachelor's degree in English at Ohio State University. She obtained her M.D. from Wright State University in Dayton, Ohio and did her residency in Internal Medicine and Pediatrics at the University of Minnesota School of Medicine.
Tanya spends her time at the residency seeing adult and pediatric patients in the clinic and teaching workshops in these areas.
While not working at the hospital, Tanya spends her time camping, downhill and cross-country skiing, reading, and playing basketball or volleyball.