Soumya Choudhury, MD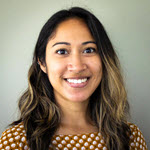 Pronouns: She/her
Hometown: Bellevue, WA
Medical School: Virginia Commonwealth University
I was born in India and moved to the United States with my family before I was even a year old. We moved around several times before finally settling down in Bellevue, Washington. Growing up the daughter of two physicians, I learned from an early age the values of working hard and giving back to others. I went to college at Occidental College in Los Angeles, where I majored in cognitive science and volunteered teaching health workshops in local high schools. After college, I spent a year as an AmeriCorps member helping older adults at a day health center and another year working for the non-profit Project Access Northwest in Seattle. I realized I truly cared about people's health and decided to apply to medical school.
I chose family medicine for several reasons. I value close relationships and being a family physician will allow me to develop those meaningful bonds with my patients over a lifetime. My previous volunteer work helped me understand the importance of social determinants of health, which are best addressed in primary care. I hope to keep my patients happy and healthy in the community, regardless of who they are, their age or their background. I am so thrilled to be back home in the Pacific Northwest and training at a special place like Valley.
Outside of medicine, I love all things outdoors, including running, hiking, camping, swimming and biking. I also LOVE food, whether that means trying out a new restaurant or cooking at home with my partner, Chris.