Shannon McCarty, MD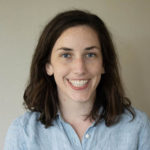 Pronouns: she/her
Hometown: Seattle
Medical School: University of Washington
I was born and raised in Seattle, and I love it so much that no matter where I go I always eventually find my way back! I attended Whitman College in Walla Walla, WA where I ran for the cross-country team, took premedicine courses, and majored in Spanish. Following graduation, I moved to Bridgeport, CT to do a year of Jesuit Volunteer Corps. As a Jesuit Volunteer I lived in an intentional community, and put my Spanish-speaking, photography, and tap-dancing skills to good use while working at an educational center for immigrant women and their children. My time in Bridgeport reaffirmed my desire to serve under resourced populations, and through a career in Family Medicine. Following a few months of living abroad, and a year of working at a community health center in Seattle, I started medical school at the University of Washington. At UW I continued to focus my learning and volunteer work on health equity and systemic oppression through completion of the Latinx Health and Underserved Health curricula.
Some of my many clinical interests include obstetrics, pediatrics, adolescent medicine, LGBTQIA+ healthcare, gender-affirming care, reproductive health, and correctional medicine.
When not working in the medical setting I can be found running, going on outdoor adventures, baking, knitting, brewery-hopping, and spending time with friends and family.