Sarah K. Maitre, M.D.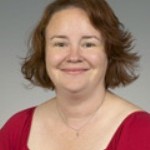 Associate Director Clinic Operations
Dr. Sarah Maitre (sher/her) attended Reed College in Portland, Oregon and completed her BA in History in 1994. For several years after college she worked in the non-profit and research sectors focusing on women's health issues and Alzheimer's research. She attended medical school at Oregon Health & Science University and graduated in 2007. During a fifth year at OHSU, she completed a fellowship at the AMA's Institute for Ethics in Chicago, Illinois. After completing medical school, she moved to Seattle to complete family medicine residency training here at Valley Family Medicine (VFM) where she was Chief Resident. Her commitment to providing care to the underserved lead her to join the Healthpoint Community Health Center in Seatac after graduation from residency. At Healthpoint, she continued to expand her OB practice as well as teach both medical students and residents. She was invited to join the faculty at VFM in 2014 and has completed the University of Washington Family Medicine Residency Network Faculty Development Fellowship. She is currently the Associate Director of Clinic Operations.
Sarah's medical interests include family medicine education, refugee health and travel medicine, women's health and personal and professional wellness. She also helps facilitate a Balint group for senior residents.
Outside of medicine, she enjoys hiking with her husband and dog, gardening, travel, baking and is an avid reader.