Samantha Pinedo, DO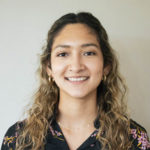 Pronouns:
Hometown:
Medical School: University of Texas
I was born in Monterey, California to young Mexican immigrant parents who worked tirelessly to provide for our small family. They instilled in me all of the values that I carry with me today. We eventually moved to Texas where I discovered a passion at the intersection of human biological sciences and patient care through a nursing program at my high school. Through this program, I became an LVN (Licensed Vocational Nurse). While I loved the direct patient care and gained an immense respect for nurses, I itched to gain a deeper understanding of the complexity of disease processes and how to treat them. I completed my undergraduate degree in Biology with a minor in Spanish at Baylor University while working as a charge nurse in a skilled nursing facility during a few summers. The family medicine physician I volunteered with at an FQHC, throughout my undergraduate career, was a big influence; He taught me about the humanity of medicine and how difficult it can be at times—yet how worthwhile and meaningful it is. I continued to learn this on my clerkships, especially in encounters with patients that felt ostracized from the healthcare system, especially those who did not speak English. I felt that family medicine was where I could be the most accessible to these patients while encompassing the breadth and depth of medicine that I love.
My interests in medicine are many, but include preventative medicine, women's health, and equitable healthcare for underserved communities.
Outside of work, I enjoy live music, experimenting with different origin coffee beans and brewing methods, baking, and being outside running.