Roya Sadeghi, MD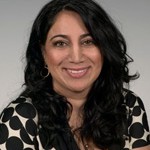 Residency Class of 2012
Having to escape religious persecution, I lived as a refugee for nearly two years in Pakistan before immigrating to the United States. I spent most of my adult life in Juneau, Alaska, where I worked at the University of Alaska Southeast as the Director of the Learning and Testing Center and also taught mathematics. My love of teaching and desire for working with diverse populations and inner calling to fight health inequities, finally led me to the pursuit of my medical degree from the Oregon Health and Sciences University. There I found myself interested not only in medicine but also in public health. I chose Family medicine as a specialty because I am a firm believer in preventive medicine. I also enjoy maternal-child health and Adolescent Medicine.
Having completed my residency training, I spent time serving my country as a family physician in the Air Force, stationed at Dyess Air Force Base in Texas. Missing sunshine and family, I have since moved to the San Diego area where I now have my practice.
Outside of medicine, I love traveling, poetry, dancing, and spending time with my family.