Rachel Kopicki, MD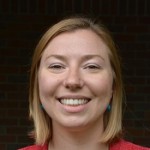 Family Medicine
Rachel Kopicki (she/her), M.D. is a is a Board-certified family medicine physician. Her interests include reproductive health, pediatrics, mental health, and doing procedures. She strives to be an advocate for her patients and to encourage them to advocate for their health as well.
Rachel is originally from New York State and attended college at Hobart and William Smith Colleges in the beautiful Finger Lakes region of New York. She completed her medical degree at SUNY Upstate Medical University. She came to Washington for her family medicine residency at Valley Medical Center. After graduation, Rachel took a one-year locums position practicing primary care in New Zealand. She then returned to Washington to practice family medicine at one of Valley's outpatient clinics.
Rachel now facilitates the twice-monthly support group for first-year residents and also works with residents as a family medicine preceptor.
Outside of medicine, she has a variety of interests: travelling, hiking, running, kayaking, cross-country skiing, gardening, art, yoga, knitting, crafting, learning new things, reading and live music.