Orion Wells, MD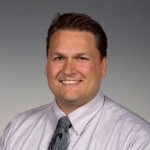 Residency Class of 2017
I grew up on our family ranch near Yellowstone Park. The ranch serves as the Geology field camp for Miami of Ohio University. As a young boy, I would sneak into the lecture hall fascinated by the lectures. Education has continued to be a driving motivation in my life. I finished my undergraduate studies at the University of Utah in Biology and completed a thesis in both genetics and neonatal lung disease with over five years of research in these disciplines. I studied medicine at the University of Washington, where I met my wife who is a Washington native and shares my passion for medicine. We have pursued our interest in advocacy by organizing medical camps for the rurally underserved in the slums of Film Nagar, India, where we screen for diabetes and hypertension and provide education about preventative care. We have a wonderful young son and are happy to call the beautiful Pacific Northwest our home.
My love for family medicine began early as I had the experience to advocate in my home state for secondhand smoke legislation that helped pave the way for better early prevention health care policy. I feel that the care of patients is a complex effort involving patient, providers, family, and community. It is the ability to effectively incorporate the voices of all these team members that truly improves care and outcomes. Family Medicine creates a venue where early advocacy and quality care establish the foundation for healthy lives. At the heart of primary care is family centered health care, where the health of the home environment is a cornerstone to well being.
In my free time I enjoy downhill and cross-country skiing, vegetable gardening with my wife, teaching my son how to swim, and sculling on beautiful Lake Washington.
After completing my residency, I will have my family medicine practice at Virginia Mason in Seattle.