Nicola Rentschler, MD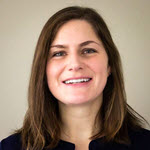 Pronouns: She/her
Hometown: Boston, MA
Medical School: University of Queensland
I was born in Boston, though spent the first 12 years living in England and other parts of Europe before ultimately returning to Massachusetts. I attended Wellesley College, where I majored in Russian studies and learned during my junior year that Russian winters are not for the faint of heart. I was drawn to Family Medicine during my time working as a medical assistant in a Family Practice prior to medical school. I valued the long term relationships I formed with not only patients but, in many cases, their entire families, and appreciated the holistic approach in patient management. After completing my pre medical studies at the University of Virginia, I traveled further south to Australia where my father had been working for several years. I graduated from the University of Queensland, spending my 2 clinical years at Ochsner Medical Center in New Orleans.
I'm enjoying life in the Pacific Northwest and generally spend my free time rowing, hiking, and cycling (or pretty much anything outdoors).
After graduation, I joined Swedish Ballard because I love being in North Seattle, but I will miss my VFM family!