Megan Worthley, MD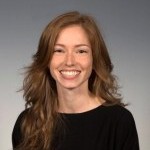 Residency Class of 2017
I was born and raised in Honolulu, Hawaii, but was excited to see and live other places once I graduated from high school. My first year of college I spent at the University of Colorado at Boulder, but the snow was just too much for me so I transferred to the University of Oregon to finish up my undergraduate degree in biology. I then moved to Austin, Texas where I worked for a couple years tutoring and received training in a paramedic program. I also had the opportunity to live and play in the Texas Hill Country, which wasn't a bad experience either. I continued my medical education at the University of Texas at Houston Medical School, where I discovered my love of Family Medicine! I found that each day was a new experience and a new challenge, but I really loved the opportunity to get to know the person behind the patient and develop a long term relationship with individuals and families. I am so excited that I get to continue my medical journey back in the Pacific Northwest and at Valley Medical Center.
When not working, I enjoy spending time with my other half, Brandon, and my furry friend, Bella. Our camping gear has sat collecting dust for the last couple of years (Houston is not known for its natural wonders), so we are looking forward to putting it to better use again. We love outdoor activities in general, so it will be wonderful to have a chance to explore the trails, parks, mountains, and waters that are now so close to where we live! I have always loved dogs, and had an opportunity to work with a rescue group while living in Austin as a foster home, and help out with a few different groups in Houston. Now that we have a yard, we will get to add another pup to our own pack this year. On days when I just feel like staying inside, I have plenty of music, board games, books, or craft projects that keep me busy.
Following graduation, I have elected to stay a part of the Valley family and practice full-spectrum family medicine at the Covington South Clinic.