Mark Johnson, DO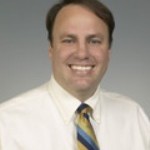 Residency Class of 2010
I was born and raised in Upland, California. After completing a year of undergraduate education at Brigham Young University in Provo, Utah, I served as a missionary for the Church of Jesus Christ of Latter-Day Saints in Belgium and France for two years, after which I received a Bachelor of Science Degree in Zoology from BYU. I attended medical school at Western University of Health Sciences in Pomona, California, prior to residency training at Valley Family Medicine.
In my practice located outside of Boise, Idaho, I enjoy treating muscle injuries and using joint injections and manipulation as appropriate. In addition to Osteopathy, my medical interests include all aspects of family practice, including ADD, Depression, and Bipolar Disorder. It is important to me to partner with my patients to improve their overall mental and physical health through creating personalized, individualized health plans.
Outside of my clinical work, I enjoy spending time with family, fly fishing, camping, skiing, basketball, performing arts and playing the piano.