Long Nguyen, DO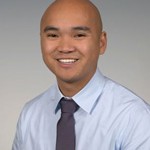 Residency Class of 2012
I was born in Saigon, Vietnam as the youngest of six children. When I was four years old, my family and I escaped from Vietnam and we ended up in the land of the blues and BBQ: Memphis, TN! Growing up in the South as a Vietnamese immigrant was a fun and character-building experience. I learned about good soul food and the nature of southern hospitality. For college, I decided to go to Saint Louis University, where I majored in Investigative and Medical Sciences. During college, I became involved in a many community projects such as leading a Big Brother/Big Sister program, HIV outreach, and tutoring inner city students through the America Reads program for four years. I wanted to incorporate my interest in health care and my altruism so I decided to go to medical school with the goal in mind that I would use my skills to give care to my community. I attended Nova Southeastern University College of Osteopathic Medicine in Fort Lauderdale, FL because it was close to the beach with sunshine all year round. While in medical school, I developed an interest in international medicine. After a medical trip to Ecuador where I helped treat patients in the Amazon, I knew I wanted to use my career to give full scope medical care to underdeveloped countries. As an osteopathic family physician, I feel a strong desire and responsibility to use my knowledge to provide education, healthcare, and comfort to patients who are in the process of making changes to their lives and to places where healthcare was never thought of as a possibility. Coming to Seattle for residency from Florida was a huge change for me.
After residency, I moved back to sunshine to pursue a fellowship in Community Medicine in Orange County, California. At the fellowship, I cared for patients in an underserved area, as well as act as junior faculty for the family medicine residents. Now that I have completed the fellowship, I have returned practice in one of the primary care clinics at Valley.
In my spare time, I enjoy cooking amazing food, working out, going to farmers markets, exploring new local restaurants, interior design, traveling to see my family and friends, and watching as much reality TV as possible.