Liz Stover, MD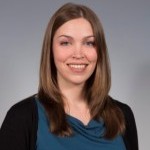 Residency Class of 2016
Inspired by my own childhood Family Practitioner and a love of biology, I have aspired to be a Family Physician for as long as I can remember. Variety in day-to-day practice, continuity with a diverse panel of patients, and the opportunity to help people live healthier lives are just a few aspects of primary care that appeal to me. I hope to practice full spectrum Family Medicine in the Pacific Northwest.
A northwest native, I was raised in Springfield, Oregon. I earned both my degree in Physiology and my MD at the University of Washington, and I am thrilled to continue residing in the Puget Sound for the next chapter of my life. Outside of medicine I enjoy playing music, reading, gardening, thrift store shopping, drinking good coffee, baking, and travel.
After graduating from VFM in 2016, I will be moving back to Oregon and going into practice near my hometown!