Leanne Jones, MD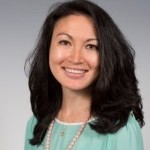 Residency Class of 2016
I grew up in Hawaii, but couldn't handle the beauty and perfect weather so I relocated to snowy western New York for college. I decided to become a doctor relatively late in life, after feeling helpless when witnessing widespread poverty for the first time while taking a class in Bolivia during my junior year. I noticed that doctors were providing some of the most direct and immediate relief, which was so preferable to the frustration I felt, that I signed up for another 4 years in the snowbelt at the University at Buffalo School of Medicine. My goal is to someday (soon!) provide comprehensive healthcare to the underserved, and I have a special interest in international health and obstetrics.
I'm excited to live and work in the Pacific Northwest. I love the outdoors, although it's hard to tell since after years of living in Hawaii and Buffalo I have yet to surf OR ski. I will fix that!
After graduating from VFM in 2016, I have chosen to do a 2 year Global Health Fellowship in Massachusetts!