Leah Foley, MD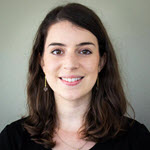 Pronouns: She/her
Hometown: Charlottesville, VA
Medical School: Georgetown University
I was born in raised in Charlottesville, Virginia on a small farm. I went to William & Mary for my undergraduate, took a year off and lived in Nashville, TN, then went to medical school at Georgetown in Washington DC. While I've never lived in the PNW before, I am so happy to be here and surrounded by the beautiful greenery and energy of this place.
I come from a household of veterinarians and when I was young thought I might follow in that direction. While I am still a huge animal lover, I had an amazing pediatrician growing up and my relationship with her is what ultimately swayed me into human medicine instead. Growing up I watched my parents provide full-spectrum care to their patients, from routine care to delivering babies to emergencies. I also thrive on variety and this is one of the reasons I love Family Medicine. Some of my passions within the specialty include preventive care, population health, and improving access to care.
When not in the hospital I find myself exploring new places, being outside, reading, running, playing tennis, and spending time with my dog, family, and friends.