Eli Moreno, MD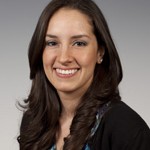 Residency Class of 2014
I was born and raised in Guadalajara, Jalisco, Mexico – the Mexican state well known for its Tequila, Mariachi and beautiful women (proudly represented by two Miss Universe winners). I finished my medical education at Universidad de Guadalajara. I participated as a biochemistry instructor since my second year and coordinated experimental research projects in diabetes and epilepsy teaching and guiding medical students.
I was selected from several applicants across the country to attend my intern year in Mexico City at the Instituto Nacional de Ciencias Medicas y Nutricion. This was a great experience especially for the internal medicine and pediatrics rotations which were held at the Instituto Nacional de Pediatria Federico Gomez. Both of these institutions are considered two of the most important hospitals in the country. I continued my experimental research in diabetes during my 6th year (designated for "Social service" in Mexico) back in Guadalajara. During my medical school years I worked as a dancing teacher which involved my two favorite things in the world (besides chocolate)… dancing and teaching.
Although I was living in such beautiful country I wanted to explore a different health care system which could give a more comprehensive and integrative care for my patients. I then decided to come to the US.
I worked in cochlear optical stimulation for almost two years at Northwestern University and consequently did a preliminary surgery internship at Northwestern Memorial Hospital. My experience as a surgery intern was extremely educational both in terms of medical education and surgical skills, but despite enjoying my time in the operating room I found that my time spent with the patients and discussing not only the details concerning their surgical procedure but also their long term health care conditions is what gives the word doctor a true meaning for me.
Family Medicine gives a physician the opportunity of really knowing a patient and approaching healthcare in 360 degrees. Becoming a family physician opens the connection not just to a patient but a human being. My main interests in pursuing this specialty are focusing in the improvement of the healthcare system to Hispanic and other underserved populations as well as teaching and research.
Following residency, I completed a faculty development/teaching scholars fellowship at Valley Family Medicine in conjunction with the Teaching Scholars Program at the University of Washington.  I have since moved to Baltimore where I teach and have a full-spectrum family medicine practice.