Kristin Parker, DO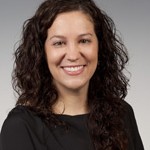 Residency Class of 2014
My roots are firmly planted in the Pacific Northwest, having grown up in the small town of Centralia, WA. I headed north to Seattle to attend college at Seattle Pacific University, where I majored in biology. After college I spent two years working in the biotechnology industry manufacturing various gene therapy products. I am thrilled to be back in the northwest after attending medical school in Southern California at Western University of Health Sciences.
Having completed my residency training at Valley Family Medicine, I now practice family medicine in the Valley network.
In my spare time I enjoy baking, photography, watching college football (go Huskies!) and spending time with my friends, family and pets.