K. Eiko Tubridy, MD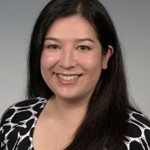 Residency Class of 2012
I was born and raised in Seattle. I have spent time on the East Coast, most recently in Massachusetts attending Tufts University School of Medicine. I entered family medicine for the opportunity to treat children and adults from different backgrounds, with various health concerns, through many periods of their lives. I have particular professional interests in women's health, sports medicine, and travel medicine.
To gain experience in a variety of practice settings, I am doing full-spectrum family medicine, including OB, in rural eastern Washington, Hawaii, and Colorado.
My personal interests include international travel, hiking, and board games.