Josh Huhndorf, MD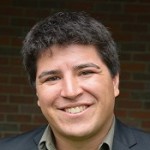 Residency Class of 2019
I grew up Nikiski, AK – a small town in south-central Alaska surrounded by mountains and water. I am a 3rd generation commercial fisherman. I gill-netted for salmon to pay for college at Oregon State University to study Health Management & Policy with a minor in Economics. I moved away from the PNW to attend medical school at the University of North Dakota School of Medicine and Health Sciences. This was a big transition- moving from mountains and water to the flat, windy plains.
My medical interests include chronic disease management, obstetrics, Cesarean section deliveries, contraceptives, and many office based procedures. As an Indian Health Service scholarship recipient, post residency I am work with Native American/Alaska Native communities in Pacific Northwest.
Outside of medical care, I love to fly airplanes, remote control airplanes, and explore Puget Sound with my sailboat.