Johnny Shum, DO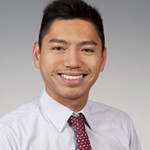 Residency Class of 2014
I am originally from Hong Kong, but was raised in South Florida admist sunny beaches and bottomless cafe cubano. I received my undergraduate degree in Biology from Boston University and my medical degree from Nova Southeastern University in Fort Lauderdale, FL. Before medical school I volunteered abroad in rural Honduras and spent six months doing ecology research in Ecuador, which involved catching numerous Amazonian snakes, lizards, and frogs. I also spent time working in the research department at Bascom Palmer Eye Institute.
My interest in health care disparities led me to rotate through several federally-qualified community health centers in and around Miami during medical school. There I learned how important patient advocacy, coordination of care, and cultural competency can influence patient outcomes.
I was ecstatic to pursue my family medicine career at Valley Medical Center and appreciate the cultural, linguistic, and socioeconomic diversity our residency program provides. I believe that a foundation of high quality, universal primary care coverage is integral to improving patient outcomes; and that health care is a universal human right and not a commodity to be profited from.
Having graduated from residency, I decided to stay in the Seattle area and have my practice with the Kent Clinic at Valley Medical Center.
When I'm not in the clinic or hospital, I enjoy camping, reading fiction, spending time with friends, heading to the beach, traveling, dancing to delicious beats, and sometimes just getting cozy on the couch.