Joel Carey, MD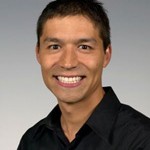 Residency Class of 2012
Philosophically I believe in balance. It is my goal as a doctor to encourage and assist others in making the most out of their lives. It not only involves looking at the present situation, but also how the present situation will affect the future. I believe that this balance involves mutual respect, a health conversation, and time – all of which I hope to cultivate.
I grew up in the Seattle area doing all the outdoor "stuff" Washingtonians love. I attended undergrad at Central Washington University and majored in Psychology. I attended Medical School at the University of Kansas and now I'm a Jayhawk for life. It was always my goal to return home, and now that I'm back in the N.W., I can again enjoy getting dirty in the outdoors .
I currently practice family medicine in the Kent-Des Moines area of Washington.