Jestine MacDonald, MD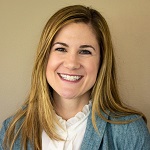 Pronouns: She/her
Hometown: Missoula, MT
Medical School: University of Washington
I was born and raised in Missoula, Montana where I fell in love with the great outdoors, particularly hiking and trail running. I graduated from the University of Montana with a degree in Biology and a minor in Psychology. I then moved to Detroit, Michigan to teach high school biology. My years as a high school teacher ignited my passion for social justice, and the resilience of my students inspired my commitment to underserved populations.
I attended medical school at the University of Washington where I quickly found a home in Family Medicine. Family Medicine combines my passions for teaching, preventative health, obstetrics, reproductive health, and addiction medicine, among others. I am very grateful for the opportunity to train at Valley Family Medicine Residency Program, an institution committed to full-spectrum Family Medicine and promoting health equity.
On a personal note, my friends and family mean the world to me. I love to spend time with them, whether going to a concert, watching a movie or sporting event, or simply sharing a meal. They bring such joy to my life!