Jessica Cabodi, MD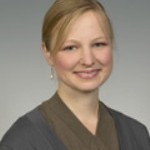 Residency Class of 2010
I love family medicine for the opportunities to develop continuity relationships with my patients. It takes time to get to know someone, and doing so allows me to be a compassionate health and lifestyle advisor. I encourage patients to explore how the relationship between their mind and body affects their health and how improving both can bring them a better quality of life. In addition, I appreciate how family dynamics influence health both in general and in individual circumstances. I use evidence-based medicine in clinical decision making and value systems that organize screening and preventive medicine. Good health outcomes can come from both good medication management and from lifestyle changes—my job is to help patients find what works best for them.
My medical training at the University of Washington Medical School and Valley Family Medicine Residency Program has provided me with a comprehensive medical background in both inpatient and outpatient adult medicine, as well as obstetrical and pediatric care. Teaching during residency has provided me the opportunity to explore why we make decisions the way we do, and I am an honored recipient of the John Dame award for excellence in teaching.
I currently practice in the Seattle area in family medicine with obstetrics. In my free time, I enjoy spending time with my family, camping and gardening.