Jenna Madeja, DO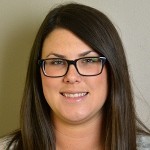 Residency Class of 2018
I have been lucky enough to live the majority of my life in the beautiful Pacific Northwest and I am so excited to return to the Seattle area for residency! I received a double degree in Biology and History from the University of Washington and wanted to find a career that would incorporate my passion for both science and the humanities. Ultimately it was when I learned about the Osteopathic philosophy and the tenant of treating the whole person – mind, body, and spirit that I whole-heartedly decided to pursue a career in medicine.
I ventured to Denver, Colorado to complete my medical degree at Rocky Vista University, where I loved exploring a new state and taking advantage of the world-class skiing that Colorado has to offer. As part of my medical training I had chance to do an amazing rotation with the University of Arizona Center for Integrative Medicine in Tucson, where I reconnected with the ideas that brought me to medical school in the first place. I strive to work with my patients to bring about an overall state of health and wellness, not simply the absence of disease. A crucial aspect of this is nutrition and I am very passionate about the role that food plays in our health.
Besides Integrative and Preventive Medicine, my particular interests include Pediatrics, Obstetrics, and Endocrinology. Family Medicine provides the perfect opportunity to incorporate all of my interests into practice!
Outside of medicine I love cooking, especially if I'm sharing my creations with family and friends. I like to get out in the garden and sometimes I actually have success at growing my own vegetables! I also enjoy skiing and backpacking, and when I get the chance to go somewhere a little warmer you'll find me underwater as I love to scuba dive.
My current practice is with the Valley Medical Center family as I have decided to stay!