Jason Baker, MD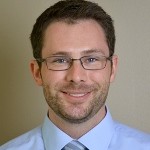 Residency Class of 2018
I grew up in Nashville, Tennessee and went to the University of Oregon for undergrad, where I studied Biology and Chemistry. I then moved to Portland, Oregon where I completed my Master of Public Health at Portland State University, with a focus in Health Management and Policy. I then decided it was time for a change in scenery for a while, and moved to Iowa City, Iowa to pursue medical school at the Carver College of Medicine.
During medical school, I was drawn to the specialty of Family Medicine because it afforded me the opportunity to work with newborns, women's health, geriatrics, and more. I love being able to connect with my patients on a personal level, and develop long-lasting relationships. I place high value on communication, compassionate care, breadth of practice, and an evidenced based approach to medicine.
Ultimately though, I knew my home was in the Pacific Northwest for residency and beyond. I feel the residency program at Valley Family Medicine is a great fit for my educational, professional, and personal goals. As soon as I interviewed here, I knew I had found my top choice of where I wanted to further my training. I am very happy to have been a part of the residency at Valley Family Medicine.
I am returning to the Portland, Oregon area to practice family medicine.
Outside of work, I enjoy reading, traveling, trying new foods, and gardening. I love spending time with my amazing wife Carly and our nearby friends and family.