Jacare Cardoza, DO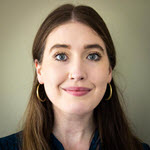 Pronouns: She/her
Hometown: Visalia, CA
Medical School: A.T. Still University
I spent my early childhood in California's central valley where my family worked in farming, before moving to Texas during my teenage years. I studied Biology and Psychology at St. Edward's University in Austin, where I found my love for science while doing research in molecular biology.

After college, I tapped into a new calling: love for education. As a volunteer I taught English to newly relocated refugees and science to high-risk youth. This propelled me to join Teach For America through which I taught middle school science. I fell in love with my kids and truly learned as much from them as
they did from me. These experiences as a teacher helped me recognize–and feel grateful for–the empowering gift of education. Working with underprivileged students ignited my passion to fight for justice and equality, a mission I have brought with me to the practice of medicine.

After four years of teaching, I pursued my dream of becoming a doctor and attended A. T. Still University. I chose the field of family medicine, as it provides the unique opportunity to harness my background in teaching and social justice. My interests include pediatric medicine, substance use disorder, and community health. I am excited to be training at Valley and look forward to caring for the diverse population of South Seattle.

Outside of medicine, I love getting lost in drawing, crafting, and tending to my houseplant obsession. Life would not be complete without my fiancé, Taylor, and our poodle, Rilo. When it's the three of us, it's nonstop laughs, exploring, and adventuring.