Heather Rudisill, M.D.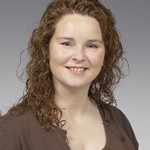 Assoc. Director Clinic Operations
Heather graduated from the University of Portland with a Bachelors of Science in 1992. She attended medical school at Creighton University and completed residency in 2002 at Valley Medical Center. Family Medicine offers Heather a full spectrum of patient care that is fulfilling (from newborn to geriatrics, including obstetrics); and the opportunity to develop lasting relationships with patients and their families. As the associate director of clinic operations, Heather is the liaison between the clinic providers and the clinic supervisors and staff in terms of care processes and quality metrics.
Special interests include: obstetrics, women's health, colposcopy, procedures (women's health, dermatology, orthopedics), and resident education. It is her goal to continue to focus on providing excellent patient care for her patients and their families while developing her teaching skills; for her patients and also for guiding our new family physicians in their education.
Outside interests include snow-shoeing, hiking, running with her dog Kozmo, sea-kayaking, gardening, reading, painting, coffee with friends, learning to play the guitar, and of course spending time with her husband, sons, Jude and Isaac, and daughter, Esther.