Erin McLaughlin, MD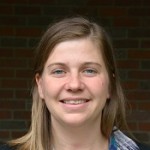 Residency Class of 2019
I have spent most of my life in the South East, US. I was born in Tennessee and raised in Charlotte, NC. After high school I attended the University of Richmond where I studied international relations and spent semesters abroad in Berlin and Krakow, Poland. After graduation I moved to Brooklyn where I lived for 6 years before returning to Richmond to earn my medical degree at Virginia Commonwealth University.
I was drawn to family medicine because of the relationship between family physician and patient. Family physicians take care of patients during good times and bad, and they act as a point person in a complicated healthcare system. My particular medical interests include chronic disease management, geriatric medicine and women's health. During medical school I devoted extra time to studying new models of care for elderly patients and those with chronic diseases. Having enjoyed the Seattle area during residency, my family and I have decided to stay. I have joined the Fairwood Clinic with Valley for my practice.
In my spare time, I like to explore local attractions. My family is always out and about at parks, markets and museums. I also love to travel abroad. My favorite place that I have visited thus far is Kerala, India. I look forward to traveling with my family in the future and my next dream vacation is to visit Tokyo for the 2020 Olympics.