Emily Bainwol, MD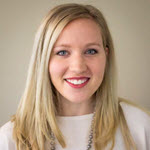 Pronouns: She/her
Hometown: Washington, D.C.
Medical School: Eastern Virginia
I grew up in the other Washington (DC) and attended William and Mary. It was in college that I discovered my interest in preventive medicine and holistic care, while I was volunteering at a local free clinic as a health coach for a diabetes management and prevention program. I came to this role with experience as a group fitness instructor and personal trainer at our campus rec center. In medical school, I continued volunteering at our school's free clinic, working as a Spanish interpreter and helping run our Chronic Care Team. I spent one summer at the Joslin Diabetes Center doing clinical research, interviewing patients about their barriers to diabetes self-care such as diet and exercise. Family medicine was the obvious path for me to continue working with others holistically to optimize their health.
I am particularly interested in addressing major gaps I've encountered in comprehensive reproductive health care and training within family medicine. I couldn't have been happier at Valley Family Medicine, where I was well supported to pursue this training and advocate for reproductive justice. I've been lucky to rotate with the Midwest Access Project and become part of the Washington Reproductive Health Access Project (RHAP) cluster and plan to integrate these experiences into my practice long-term.
On my off days I enjoy hiking and exploring the beautiful PNW, baking, and watching the Office with my two cats, who braved the cross country move with me.
After graduation, I am returning to the East Coast to Boston to work at Fenway Health.