Debbie Beecher, Pharm.D.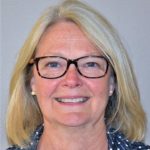 Clinical Pharmacist
Debbie Beecher (sher/her) is one of our beloved former faculty. Debbie received her doctorate in pharmacy at the University of Washington in 2002. She received her undergraduate degree in pharmacy at the University of Colorado in 1985. Prior to joining the residency in 1990, she worked as a clinical hospital pharmacist at Valley Medical Center.
Her responsibilities at the residency included pharmacotherapy education, providing diabetic education, and pain management to patients. Debbie held adjunct faculty positions at the University of Washington and Washington State University. She was also involved with the education of pharmacy students and pharmacy residents. Her professional interests included diabetes and lipid management, anticoagulation, women's health and pain management.
Debbie enjoys her personal time with her husband boating, fishing, cooking, and gardening and coming home to play with her Shiloh Shepard, Leah. Thank you for being a part of VFM, Debbie!