Dan Brelsford, MD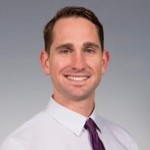 Residency Class of 2016
A native Californian, I grew up in Fresno, CA and studied mechanical engineering at the University of California, Berkeley as an undergrad. However, after too many math problems, I decided that the mechanics of engineering was too impersonal for me and I followed an opportunity to Washington, DC, where I worked and traveled for a collegiate honor society. After a year in the capital, I was looking for more adventure and so I traveled to Italy, where I taught English for over two years and learned to love espresso, gelato and all things Italian.
More recently, I attended Case Western Reserve University School of Medicine in Cleveland, Ohio, where I pursued my passion in family medicine through forming strong bonds with my patients and helping them live healthier and happier lives. My interests in the field are preventative medicine, adolescent and LGBT care, and sports medicine. I am very excited to be practicing medicine in the Northwest, where I feel I can mesh well with patients and make an impact on their health.
Out side of medicine, traveling is one of my biggest hobbies, visiting countries and exploring cultures around the world. I also love to be outside, swimming and cycling with my husband, Andy, and hiking with our three dogs. I swam competitively for nearly 20 years and have completed a few triathlons, one at an Ironman length (2.4 mile swim, 112 mile bike ride, and a 26 mile run).
After graduating from VFM in 2016, I chose to stay a part of the Valley family and practice in the clinic network.