Bryan Wu, MD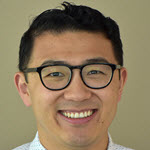 Residency Class of 2020
I was born in northeastern China and grew up in sunny San Diego, California.  I completed my undergraduate studies in economics at The University of Chicago. Following college, I had the amazing opportunity to teach high school science to some really great students in the South Bronx through Teach For America.  While in living in New York City, I then worked on clinical research in addiction medicine as I transitioned my interests in social justice towards medicine.
Throughout my time in medical school in Portland, Oregon, I really enjoyed the opportunities to hear patients' stories, not only in terms of their health, but in all the aspects that comprise their lives and their family's.  I fell in love with primary care for its strong commitments to continuity of relationships with individuals and families, education, holistic full-scope care, and preventive medicine.  I am particularly interested in adolescent medicine and the transition of health practices from pediatrics to early adulthood.  Throughout my time in residency, I've also come to deeply love obstetrics, participating in residency education, and being able to develop a panel of Mandarin speaking patients. I am so happy to have found myself here as a family medicine resident at Valley Family Medicine!
Outside of the hospital, I enjoy living in and exploring the beautiful Pacific Northwest with my amazing wife Amanda, our two cats, and our ever-growing collection of plants.  I am a big fan of basketball and soccer, and I am a voracious consumer of podcasts of all kinds.