Bryan Sundin, MD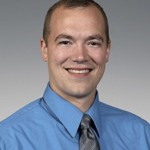 Residency Class of 2013
I grew up in the Seattle area and went to the University of Washington for undergrad. Afterward,  I worked in a lab doing biochemistry research and then for a mentorship program where I traveled to Guatemala to do service projects with a group of college aged students.  The Northwest is an incredible place to live and I love being outdoors.
After four years of medical school at the University of Minnesota, I looked forward to coming back and enjoying all of the hiking and whitewater kayaking the Pacific Northwest has to offer while doing my three-year residency training at Valley Family Medicine.
Following graduation of residency, I took a few weeks away from medicine to climb Mt. Kilimanjaro.  Having reached that goal, I returned to the Valley Medical Center clinic network, where I intend to practice full spectrum family medicine, including obstetrics, global and sports medicines.