Brian Ostler, MD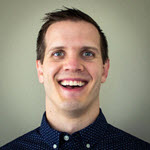 Pronouns: He/him
Hometown: Billings, MT
Medical School: University of Texas
Fresh out of high school, I spent two years as a missionary in Mexico City where I learned Spanish and developed a love for helping others. These experiences drew me to medicine where I could work with my patients to improve their quality of life. I later attended BYU in Provo, Utah to complete my undergraduate degree in Physics. There I met my wife and we began our journey together. We moved to Dallas, Texas with our two babies for medical school where I spent significant time in both a private and community hospital and was exposed to the social determinants of health. This grew my interest in providing better care to the underserved and grew my love of different cultures and ways of life.
I am thrilled to be working at Valley Medical Center where I can continue to learn and provide the best care for people of various backgrounds.
Some of my special interests in medicine include, obstetrics, pediatrics, addiction medicine, and integrative medicines (using natural herbs, supplements, and other treatments available).
When I'm not taking care of patients, I spend as much time as possible with my wife and four crazy children. I also enjoy exercising, vegan cooking, baking, hiking, biking, and playing any and all varieties of board and card games.