Brendan Morris, MD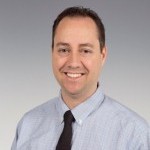 Residency Class of 2017
I was born and raised in Santa Barbara CA, and earned my undergraduate degree in Biology from UCLA.  I love to travel, and while at UCLA I spent a summer in a study abroad program in Rome, Italy.   I attended St. George's University School of Medicine, where I did a majority of my rotations at various inner city hospitals in Brooklyn, NY.  While in Brooklyn, I was able to gain great experience dealing with patients who are medically underserved.  This experience further increased my awareness of how important preventative medicine is in maintaining good health, which is a passion of mine.  I love New York for its energy and excitement, but definitely missed the sunny weather on the West Coast.
After graduating from medical school, I was a resident in general surgery at Loma Linda University, in California.  I enjoyed working under high stress situations, especially during my trauma rotations.  However, I felt that I was missing out on the interaction and medical care of my patients, so I changed my residency over to family medicine.
In my spare time, I love to go ocean kayaking, long distance running, hiking and relaxing while doing yoga whenever I get a chance.