Antonio Pedroza, M.D.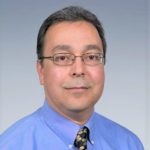 Program Director
Dr. Pedroza (he/him) completed his undergraduate work at the University of California, Santa Barbara, in Environmental Biology in 1980. He attended medical school at the University of California, San Francisco and after completing his medical school training in 1986 moved to Seattle for family medicine residency training at the Swedish Family Medicine Residency Program. He has practiced and taught family medicine at the Sea Mar Community Health Center in south Seattle, and served as the Co-Director of the satellite family medicine program there for seven years. He then joined the faculty at the main family medicine residency clinic site at Swedish Family Medicine Residency/Providence Campus. In 2005 he assumed the position of Residency Program Director at Valley Family Medicine Residency. He has completed the University of Washington Family Medicine Residency Network Faculty Development Fellowship and has a Certificate in Medical Management also from the University of Washington. Dr. Pedroza has additional board certification in Addiction Medicine.
Dr. Pedroza's medical interests include family medicine education, Latino health issues, addiction medicine, and obstetrics.