Angie Eakin, MD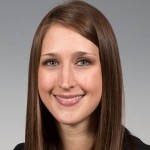 Residency Class of 2015
I was born and raised in Billings, Montana. I attended college at East Carolina University, in North Carolina, where I earned a bachelor of science in nutrition and dietetics and then went on to get a master of science degree in clinical nutrition. I moved back closer to home for medical school, getting my MD at the University of North Dakota School of Medicine and Health Sciences.
My desire to practice medicine was always driven by my passion for nutrition. Proper nutrition is vital in all stages of the lifecycle and, to various degrees, food affects physical, emotional and social health, as well as playing a large role in culture and family. For these and multiple other reasons, practicing family medicine seemed like a natural fit for me. Besides nutrition, I also have special interests in obstetrics / women's health, integrative medicine and lifestyle medicine.
I have a fantastic opportunity to continue my interest in integration of coaching patients on lifestyle choices into my practice of medicine as a member of a practice in the Washington, DC area that will focus care in these areas.
In my spare time I enjoy cooking and trying new restaurants, playing with my dog, working out, traveling, chick flicks, and doing pretty much anything outdoors.