Andy Lawson, DO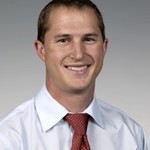 Residency Class of 2013
Having grown up here in the Northwest, I am very happy to return here after attending Western University in the greater Los Angeles area. I was born and raised in Bend, Oregon and attended undergrad at University of Puget Sound. Before medical school at Western University in California, I received a masters degree in Exercise Science from Western Washington University.  My career interests are in Sports Medicine and the showing my patients the importance of nutrition and exercise in every person's health.
Following residency, I completed a Sports Medicine Fellowship with Spokane Family Medicine, spent time teaching with Tacoma Family Medicine, and have since relocated to the Washington, DC area.
Outside of medicine my interests are live music, camping, watching and playing sports, and of course spending time with my friends and family.