Amanda Kim, M.D., MPH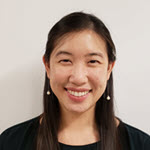 Family Medicine with Surgical Obstetrics
Amanda Wong Kim (she/her), MD, MPH, is a family physician with a special interest in obstetrics and preventive care. She believes in the importance of partnering with patients and their loved ones to achieve and maintain their health goals. She enjoys caring for families at all stages of life from newborn to geriatric.
She completed a surgical high-risk obstetrics fellowship at Swedish Medical Center after a family and community medicine residency at UCSF / San Francisco General Hospital. She obtained a medical degree from University of Maryland School of Medicine and a master's degree in public health from University of California, Berkeley. She speaks Cantonese, Mandarin and Spanish. Outside of work, she enjoys reading, drinking boba, and skiing with her husband.
At the residency, she sees and precepts high risk OB patients and performs vacuum deliveries and cesarean sections with residents. She co-manages the obstetric curriculum with Dr. Dara Jolly.